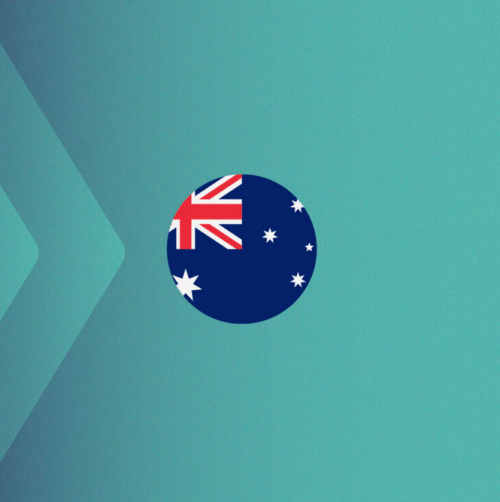 Zodia Custody to launch SAF3 in Australia
Zodia Custody, a leading institution-first digital asset custodian whose shareholders include Standard Chartered, SBI Holdings and Northern Trust, is launching SAF3, the simplest, safest, and most secure real-time digital asset custody platform in Australia, designed for institutions.
SAF3 has been built by institutions for institutions, has launched in Australia by a new subsidiary called Zodia Custody Australia. Using Zodia Custody's tried and tested regulation-ready technology, SAF3 will enable institutions in Australia and New Zealand to:
Protect funds – with bank-grade cold wallet storage which is uniquely accessible in real-time
Grow assets – through one single portal to connect to exchanges and participate in network activities
Safeguard businesses and their customers – with risk, controls and enhanced fraud and scam detection capability.
"Our expansion into Australia is integral to our core mission — to provide safe, secure access for institutions to not only safely access the opportunities digital assets bring, but to increase their exposure, safely," said Julian Sawyer, CEO, Zodia Custody. "Today, an estimated 26% of Australians hold digital assets, totalling the equivalent of $21.6 billion currently held via cryptocurrency exchanges and custodial solutions. Responsible institutional adoption is key to ensuring this growing industry is safe and secure for all. Institutions need bank-grade infrastructure to responsibly participate. Our technology and risk management infrastructure housed within the SAF3 platform was built from the ground-up for institutions by institutions, such as regulated banks."
Zodia Custody Australia will target corporate and institutional customers to offer digital asset custody services including connectivity to exchanges via the SAF3 platform. The custodian will roll out SAF3 as well as an enhanced suite of services in 2024, to allow institutions to manage their digital assets activities all in one safe, secure platform.
NAB, Australia's largest business bank, has collaborated with Zodia Custody via a proof of concept designed to test the bank-grade credentials of the SAF3 platform.
"As a trusted financial institution, we have an important role to play in advancing the maturity of blockchain enabled sector to provide the simplest, safest and most secure services for Australians, including in emerging areas where technology should be rigorously tested," said Howard Silby NAB's Chief Innovation Officer.
"That's why we've collaborated with Zodia. Over a nine-week period, we tested Zodia's integration and compliance capabilities, technology, and governance processes. This included testing Zodia's unique approach to a real-time air-gapped cold wallet capability and the new all-in-one digital assets platform experience; SAF3. The results were overwhelmingly positive," said Silby.
Both Zodia Custody Australia and the SAF3 service will launch with Australian blockchain technology company, DigitalX, as the first customer.
"As the first publicly listed blockchain technology company, we are always focused on innovating and evolving the ecosystem, to ensure that we can offer our customers the safest and most secure multi-wallet experience. Through Zodia Custody, SAF3 will help us to further achieve that, ensuring bank-level safety and security for our customers which is important given our BTC Fund is Number 1 rated with SQM over 3 and 5 years," said Lisa Wade, CEO of DigitalX.
"I'm excited that the SAF3 platform will provide connectivity to exchanges safely and securely and reduce execution risk for our fund and balance sheet trading," said Wade.
Zodia Custody is registered with regulatory bodies globally including the Financial Conduct Authority (FCA), Central Bank of Ireland (CBI) and Commission de Surveillance du Secteur Financier (CSSF) across the UK, Ireland & Luxembourg. It is the first bank-backed digital asset custodian to receive registration with the UK's regulator. Proactive and collaborative engagement with the Australian regulators is intended with the creation of the Zodia Custody Australia subsidiary. The launch in Australia also follows the custodian's recent entry into the Singapore market in September.