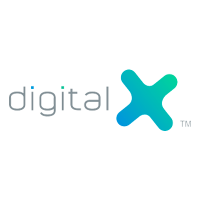 DigitalX is an innovative software solutions company providing investors exposure to the global digital payments industry, through disruptive fintech products and services in the remittance and digital currencies sector.
DigitalX develops software, leveraging Blockchain technology and the secure ledger system to create new and innovative fintech software, for institutions and consumers. The Company is disrupting the global remittance market with its unique remittance product AirPocket, designed to provide consumers with the ability to securely and cost-effectively send remittances in any currency, from anywhere, anytime, regardless of transaction size.
The Company has previously established revenues from its Bitcoin mining and trading activities. It has developed proprietary technology through these operations, which it now utilizes in other payments solutions targeting the multi-billion dollar global remittance sector.
DigitalX was listed on the Australian Securities Exchange (ASX) in June 2014 and is publicly traded as DigitalX Limited (ASX:DCC).
Their two key fintech products and services are:
AirPocket
A disruptive, global, peer-to-peer remittance product, utilizing the Bitcoin blockchain technology, proven in other DigitalX products. The AirPocket mobile application provides customers a convenient, low-cost, cash transfer option. The product allows anyone with a small cash float to become a remittance broker and provides the customer with a cheaper, more flexible option to send remittances.
DigitalX Direct
Software for the institutional market, providing Bitcoin liquidity to market participants.