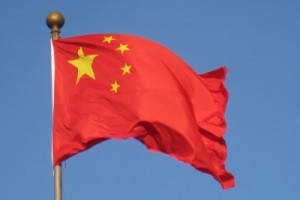 Why these giant Chinese companies could destroy Australia's fintech ambitions
Fintech companies are some of the hottest startups around right now. Incredibly, more than 20 are now valued over $US1 billion. Australian credit reference fintech, Veda, might get bought for $2.2 billion.

The possibilities offered by fintech are enormous. Mobile payments, payment terminals, smart contracts, smart bonds, P2P lending and crowdsourcing are all examples of new technologies that pose a risk to core services provided by the financial establishment. This is why they want in.

According to some, Australia has the potential to be a leader in the sector. Australian super funds are investing heavily, with First State Super launching its own venture capital platform just weeks after putting $110 million into a different fund. Both Westpac and NAB have launched their own fintech investment funds, each with a $50 million war chest.

The banks are also taking a DIY approach, including the Commonwealth and its "innovation lab", where they experiment with technology from robots to apis. NAB has its own innovation division NAB Labs, where they are also experimenting with technology like apps and the blockchain.

Governments are also involved, with the NSW Government backing Stone and Chalk, a new fintech hub that also has backing from Macquarie Bank and ANZ. NSW Premier Mike Baird justified such investments in an interview with Business Insider, pointing out how important technology will be, especially for an economy built on financial services.

And Stone and Chalk isn't Sydney's only fintech hub – Tyro also has 125 seats for companies to take on the banks.

But a paper published by SWIFT, the global network that controls international financial transactions, argues that China will play the dominant role in shaping the future of the sector.

Specifically, SWIFT argues fintech will be driven by the three Chinese tech giants – Baidu, Alibaba and Tencent.
Source: Why these giant Chinese companies could destroy Australia's fintech ambitions | Business Insider