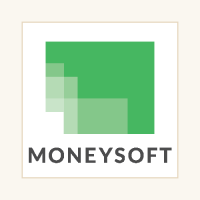 Fintech marriage spawns next-gen platform
Advisers can now automatically track their clients' bank, superannuation and investment account balances, determine the optimal way to invest funds and monitor a client's financial progress with a new integrated money management, debt recycling and strategic advice platform made possible by the collaboration of two leading fintech companies.
Cloud-based technology providers Moneysoft and Prospera have teamed up to integrate Moneysoft's budgeting and cashflow management tool with Prospera's financial modelling and real-time portfolio tracking service, following strong adviser demand for an efficient, end-to-end solution.
Prospera co-founder and head of development, David Dye said the streamlined solution eliminated the need for advisory firms to manually gather and enter client account balances every month because the process was now automated. It ensured advisers had accurate, up-to-date data which allowed them to focus on financial modelling, determine the optimal way to invest a client's money and track their progress towards their goals and objectives.
"Prospera's main purpose is to find the best use of a client's surplus cashflow whether that be to pay off the mortgage, top up their super, invest in a retirement income stream or a combination of all three. In order to implement a robust financial plan, advisers need accurate data, which is why the combination of Moneysoft and Prospera is so powerful," Dye said.
"Moneysoft tracks a client's income, expenditure and cashflow, then Prospera takes that data and works out how best to invest a client's money in line with their risk profile and goals."
Peter Malekas, Moneysoft managing director said a key benefit of the integrated solution was that it clearly delineated the role and responsibilities of an adviser from those of a client, ensuring that both parties were accountable for their actions.
"This technology makes it clear what clients need to do and what an adviser will take care of," he said.
SOURCE: Professional Planner