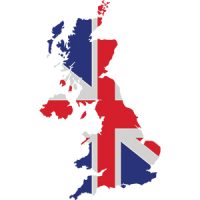 UK fintech shrugs off Brexit, trumps Germany
Research from Fintech Global shows that despite the Brexit vote investors continue to commit more capital to UK fintech companies.

Since the Brexit result many years of uncertainty for markets and teh broader economy have set in to investors' expectations. Quickly shifting news agendas and polling results have been an ongoing feature of Brexit Britain and prompted stock market and currency volatility. The imminent general election has only increased the trend and that is before official talks begin in three weeks time.

The 'Brexit effect' was notable for its hit to investment in the UK's world-class fintech scene as well with the questions over the City's competitive edge in the new and uncertain era. Capital investment into fintech fell in 2016 owing to EU referendum uncertainty, but the decline seems short-lived.

Fintech firms based in the UK have received more than double the overall capital invested into German fintechs since the start of 2016. In fact, investments grew 81.7 per cent year on year from $284m in Q1 2016 to $516m in the opening quarter of this year, according to research by FinTech Global, a consultancy.

This was at both a higher proportional rate as well as an absolute rate compared to one prime contender for Europe's financial crown post Brexit; Germany. In the same period investments in Germany, the UK's main current fintech competitor in Europe, increased by only 42.5 per cent.

Investments, however, in both German and UK fintech companies have hit five-quarter high's in Q1 2017 with $218m and $516m amount invested, respectively.

Both the UK and Germany raised nearly half of their total respective funding for 2016 in the opening quarter of the year. Therefore, fintech investment in both countries is on track to surpass the value invested last year.

UK fintech investments in Q1 was driven by the $101.8m round raised by Atom Bank while Germany's largest deal went to deposit marketplace start-up Raisin which raised $32m Series C round.
To read more, please click on the link below…
Source: UK fintech shrugs off Brexit, trumps Germany – AltFi Credit