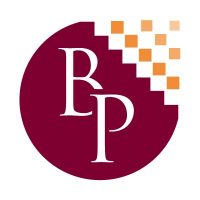 BITPoint wants to bring Bitcoin to Japan
BITPoint Japan Co. is reportedly gearing up to enable hundreds of thousands of Japanese retail outlets to accept the digital currency bitcoin, reported Bloomberg News.

In a Bloomberg report, Genki Oda, BITPoint's president, said the company is in talks with a retail-related company and that "by going through a company providing payment terminal services to shops, we have the possibility of increasing its use at one stroke. It's easier than talking to lots of individual retailers."

Bloomberg pointed out that BITPoint is joining a growing list of companies that are embracing regulations enacted in Japan in April that recognize digital currencies as a way to pay for things. Bic Camera Inc., one of Japan's largest electronics retailers, started accepting bitcoin at two stores in Tokyo in April. "We're also talking to a big convenience store operator about using it," said Oda, 36, who also runs BITPoint parent company Remixpoint Inc., which had a market value of about 21 billion yen ($189 million) at the time of the Bloomberg interview, noting the company is aiming to make an announcement by early 2018.

Although BITPoint operates as a bitcoin exchange, the company is moving to promote the use of the digital currency in stores and at retail outlets, so it can move beyond being a speculative instrument. Bloomberg noted that Oda said BITPoint has ties to many retailers and plans to add more to its roster.

On April 1, Japan formalized rules around anti-money laundering and also released standards for security and audits, making the currency more realistic for retailers.
To read more, please click on the link below…
Source: BITPoint Wants To Bring Bitcoin To Japan | PYMNTS.com