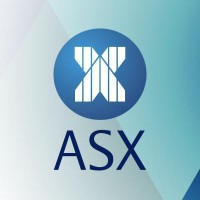 Two FinTech disruptors hit the ASX
Two new Diversified Financial offerings listing on the ASX have the potential to shake things up for money lenders in both the consumer and commercial space.

The companies are Directmoney (DM1) – a Peer to Peer (P2P) lender with a twist; and zipMoney (ZML) – a unique online credit provider for consumers and businesses. Both are prime examples of one of the hot long-term trends in technology – FinTech, or financial technology.

FinTech companies are disrupting traditional financial services with the use of software and online platforms. In truth, disruptive activity in financial services pre-dates the Internet and the extensive use of sophisticated financial software. Dealing with traditional banks for loans has been and still is an arduous process at best. You know the saying – you have to prove you don't need the loan before the bank will give you one. For many, getting a loan was virtually impossible, or at best, very difficult.

Payday loans began appearing in the US in the 1980s as a means for the underserved credit-challenged to get short term loans. Although some criticise these providers, the fact is there is a huge market of both consumers and small businesses that simply cannot turn to the traditional banking system for help.
Source: Two FinTech disruptors hit the ASX – www.thebull.com.au