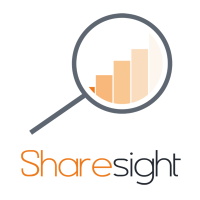 Crowdfunding still too costly says Sharesight chief
New crowdfunding rules would still put equity raising online out of the reach of investment app Sharesight, says chief Doug Morris.

About 80 per cent of the New Zealand company's tens of thousands of customers (it won't disclose exact figures) are Australian, with the rest mainly in NZ and Canada.

It "crowdfunded" 75 per cent of NZ$2 million ($1.88 million), or roughly $1.5 million, from them earlier in December, cutting out the need to pay for advisers other than a lawyer.

"We did a miniature crowdfund amongst our own clients. Most of our clients are investors," Mr Morris said.

"We surveyed the customer base and asked them would you be interested in investing in the company? We used the apps that we use to run the business to manage the communications."

On December 3 rule changes to legalise online equity crowdfunding were introduced to Parliament.

The changes will allow a businesses with $5 million or less in turnover and assets to raise up to $5 million a year via crowdfunding without a lengthy and costly prospectus.

Companies will be able to take a maximum of $10,000 per investor a year.