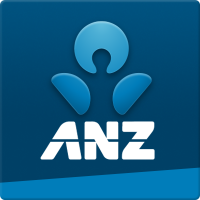 ANZ Bank joins tech giants creating blockchain 'Hyperledger'
Australia and New Zealand Banking Group has joined a slew of tech giants and financial institutions banding together to explore how blockchain technology may further their businesses and potentially replace the dated international money transfer system.

Lead by not-for-profit organisation The Linux Foundation, ANZ will join the likes of IBM, Intel, the London Stock Exchange, State Street, Wells Fargo, Cisco, CLS, Digital Asset, Fujitsu, IC3, Mitsubishi UFJ Financial Group, SWIFT and VMware, in a project is called "Hyperledger".

In the project the firms in the group will each offer intellectual property and resources to develop their own "blockchain". The blockchain is a decentralised database of transactions of the cryptocurrency Bitcoin, which is currently worth about $625 a coin.

The group said the aim of Hyperledger was to develop a framework whereby entities can transfer assets of any kind between themselves.
Source: ANZ Bank joins tech giants creating blockchain 'Hyperledger' | afr.com