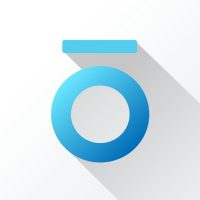 Trov continues to attract Silicon Valley's most talented
Trov, the revolutionary on-demand insurance platform, continues to bolster its core team through the appointment in July 2016 of Neil Sands – previously Salesforce's Ignite Chief Experience Officer (CXO) – as its Head of Global Partnerships.
In his role at Trōv, Sands will be responsible for the expansion of the company's non-insurance partner eco-system: creating engagement with points of sale (POS), as well as developing other types of retail and brand partnerships. Throughout his years at Salesforce, Sands oversaw the expansion of Salesforce's enterprise innovation team Ignite, during which time Salesforce won Forbes' Most Innovative Company four years running, working exclusively with Fortune 500 companies.
Sands is the latest in a series of significant hires and appointments by Trōv, with the San Francisco-headquartered startup attracting some of Silicon Valley's greatest talent from top tech companies. In the summer of 2015, Trōv quietly appointed Dane Howard, former eBay Director of Global Brand Experience & Design, as CXO, to head up the overall Trōv experience including design, product and marketing. During his time at eBay Dane helped lead the initial design & growth of eBay Mobile, and was later responsible for a company-wide effort for designing cultural change across all of eBay's design teams, working closely with renowned designer John Maeda.
In addition to the appointments of Neil Sands and Dane Howard, Ken Rudin, Head of Growth at Google Search, and former Head of Facebook Analytics, joined the Trōv board in early 2015. Trōv is currently preparing for UK and US roll-outs of its platform in the coming months, following a successful consumer launch in Australia in May 2016. In April 2016, Trōv announced a $25.5 million Series C round led by Oak HC/FT.
Irishman Neil Sands, who reported into the most senior levels at Salesforce comments: "The word 'disruptive' is overused these days, being applied to things that are far from game changers, but it is clear that Trōv is genuinely revolutionizing how people engage with insurance and beyond that, the things that are important to them. I'm joining an amazing team at an exciting, pivotal stage in the Trōv story."
Dane Howard comments: "It is no surprise that leading talent (like Neil) are leaving huge multinationals to share in this journey and potential we have here at Trōv. It's rare in a career to have such an opportunity to impact an entire global industry such as insurance. Trōv has emerged with a story and an opportunity like no other."
Scott Walchek, Trov CEO and founder, adds: "We are delighted to welcome Neil to Trōv. He has a proven track record when it comes to innovation and has worked with some of the world's biggest companies. With last year's appointment of Dane, and with Ken joining the board, we are maintaining an ambitious recruitment drive with the very best talent wanting to join the team. This strengthens our market position and increases our capabilities as we push forward with the UK and US launches."