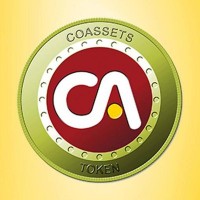 CoAssets to crowdfund small and medium developers
Crowdfunding platform CoAssets plans to help financing small and medium-sized property developers who have been hit by tightening lending conditions, as it prepares to list on the Australian Securities Exchange this month.

Founded in Singapore three years ago, CoAssets has grown to be the biggest crowdfunding player in Southeast Asia with more than 50,000 users.

The company acts as an online platform to connect lenders to companies seeking alternative financing.

The company, with its Australian base in Perth, sees a gap in the market with major banks tightening lending to developers, particularly smaller ones, executive director Dan Smith told The Australian.

"We are starting to see numerous inquiries on a weekly basis, many from small to medium-sized developers who are either seeking an alternative to bank finance or looking to fund the mezzanine or funding gap over and above what banks are now prepared to provide," Mr Smith said.

"These financing needs typically range from $500,000 to $2 million."

With an Asian network, CoAssets aims to connect potential lenders in the region to those companies that need to borrow.

"We have built up an extensive user base in Southeast Asia who, like many Australian investors, are seeking yield or income alternatives to their traditional cash and fixed-income investments," Mr Smith said. "We are advancing discussions with a few developers, with plans to be in a position to market the live deals in late August."

CoAssets mainly addresses the $100,000-$5m funding gap. It has crowdfunded more than $44m from its platform so far, equivalent to 67 real estate or small and medium enterprise projects across the Asia-Pacific region.
To read more, please click on the link below…
Source: CoAssets to crowdfund small and medium developers – The Australian