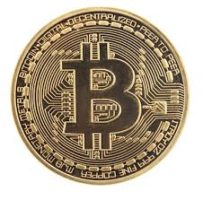 Australia among first to introduce bitcoin regulations
Australia will be one of the first countries to impose regulations for bitcoin and other cryptocurrencies under anti-money laundering and counter-terrorism laws.

Australia's financial intelligence agency, AUSTRAC, is co-hosting a counter-terrorism financing summit with in Bali and, ahead of this, has highlighted that ecurrency such as bitcoin enables terrorists to transfer money anonymously.

Justice Minister Michael Keenan said: "The report recommends strengthening an already robust legal framework to respond to new and emerging threats."

"The government is committed to facilitating growth and innovation in this sector and appropriate anti-money laundering and counter-terrorism financing regulation will aid that development."

The AUSTRAC report, Terrorism Financing in Australia 2014, said: "Terrorist groups engaged in radicalisation, recruitment and communication online (such as through social media) are a particularly high risk of using online payments systems and digital currencies."

"Prepaid travel money cards (a type of stored value card) have also been used to transfer funds offshore for terrorism financing."

The statutory review of the Anti-Money Laundering and Counter-Terrorism Financing Act, which Keenan tabled in Parliament on April 29, recommends the act be amended to regulate activities relating to digital currency.

The review also recommends that the definition of ecurrency be broadened to include currencies not backed by any physical assets. Under the legislation, digital currencies are subject to the same regulatory controls as other money services businesses.
To read more, please click link below…
Source: Australia among first to introduce bitcoin regulations | Finance | Business Review Australia