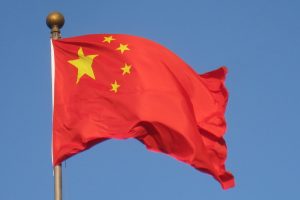 The most anticipated Chinese Fintech IPOs of 2017
Greater China's IPO market is set to continue to lead the way in 2017 fueled by listings of fintech giants including Ant Financial and Lufax, according to a report by CNBC.

In 2016, Greater China exchanges hosted four of the ten largest IPOs globally by proceeds during the year, including the largest deal of the year of Postal Savings Bank of China Co. Ltd., which raised US$7.6 billion on the Hong Kong Main Market (HKEx) in September. In total, there were 331 IPOs on Greater China exchanges raising US$46.2 billion in capital, according to a report by EY.

Hong Kong, the world's top venue for IPOs for a second straight year, is forecasted to have about US$26 billion of new listings in 2017, slightly higher than the US$25 billion in 2016, EY estimates.

"With a strong pipeline of companies ready to list and investor sentiment unaffected by political shockwaves elsewhere in the world, we expect Greater China exchanges to remain the world's most active markets for IPOs in 2017," said Terence Ho, Greater China IPO leader at consulting firm EY.

Today, we take a look at some of the most anticipated Chinese fintech IPOs of 2017.

Guangdong Wangjin Holdings Technology

Guangdong Wangjin Holdings Technology, a company that builds and operates online finance platforms for Chinese banks and insurers, seeks to raise at least US$500 million in an IPO in Hong Kong in 2017, according to a report by IFR.

Credit Suisse and Goldman Sachs are leading the IPO plan. The deal size could go as high as US$800 million depending on valuation and the number of shares to be offered, sources familiar with the plans told the publication.

Ant Financial

Ant Financial, Alipay's parent company and Alibaba's financial services affiliate, is planning what would likely be among the largest ever IPOs for Hong Kong.

Ant Financial is believed to be worth around US$75 billion: Alipay alone is said to be worth US$50 billion, the firm's micro loans service US$8 billion, and its wealth management unit US$7 billion. The rest of the firm's valuation comes from investments and cash on hand, according to Elinor Leung, the head of telecom and Internet research at CLSA in Hong Kong.

Lufax

Shanghai Lujiazui International Financial Asset Exchange Co., or Lufax plans to raise US$5 billion in a Hong Kong IPO which could happen before the end of 2017. CITIC Securities, Citigroup, JPMorgan and Morgan Stanley are in charge of the IPO plan.

Founded in 2011 as a unit of China's second largest insurer Ping An Insurance, Lufax is the country's biggest peer-to-peer lending and wealth management platform. In January 2016, Lufax raised US$1.2 billion valuing the company at US$18.5 billion.

Ping An Securities

Ping An Securities, the brokerage arm of China's second largest insurer, plans to list in Hong Kong in an effort to raise funds and boost their international exposure, according to a report by the South China Morning Post.

According to IFR, the size of the deal could be as large as US$1 billion.

Ppdai.com

Ppdai.com, China's oldest peer-to-peer lending platform, is reportedly planning to raise US$200 million in an IPO in New York in the first half of 2017.

Ppdai.com, formally known as Shanghai Paipaidai Financial Information Service, would become the second mainland peer-to-peer lending firm to go public in the US, following Yirendai.com's US$75 million IPO in 2015, reported the South China Morning Post.

Citigroup and Credit Suisse will lead the IPO, according to IFR.

Beijing Happy Times Technology Development

Beijing Happy Times Technology Development Co., a company backed by Ant Financial, is planning an IPO in the US. The IPO could happen as early as the first half of 2017, people familiar with the matter told Dow Jones.

The company, which lets university students pay for online purchases in installments through its Qufenqi loan product, begun preliminary work with Citigroup Inc., China International Capital Corp., Credit Suisse Group AG and Morgan Stanley in November 2016.

The offering could raise between US$500 million and US$800 million.

Zhongan

Zhongan Online P&C Insurance Co., China's first truly digital insurer, is planning a listing in mainland China, people familiar with the deal told Bloomberg. While the initial plan was for a 2017 listing in Hong Kong, the firm switched to China, according to a report dated December 2016.

Backed by Ant Financial and Tencent Holdings Ltd., Zhongan offers online insurance services, providing policies in the automotive, health care and online shopping sectors. China's online insurance market is expected to reach 2 trillion yuan (US$300 billion) by 2025.

Dianrong

Dianrong, a Chinese peer-to-peer lending platform, is planning an IPO within two years, founder and CEO Soul Htite told the South China Morning Post in an interview.

Analysts estimate the company could realistically raise between US$300 and US$500 million.

Dianrong is one of the China's largest peer-to-peer lending platforms. The company has three million lenders, of which 500,000 are active.
To read more about Chinese Fintech, please click on the link below…
Source: The Most Anticipated Chinese Fintech IPOs of 2017 | Fintech Singapore