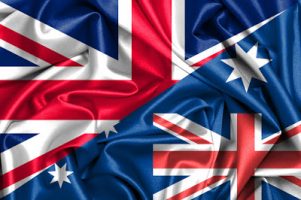 11 Fintech Companies in UK's Trade Delegation to Australia & NZ
The Department for International Trade (DIT), the UK's sole government department that negotiates to strike or extend trade agreements between the UK and non-EU states will send a Fintech delegation of 11 UK companies to Australasia.

Aimed at promoting Fintech opportunities in the Fintech spaces in Australia and New Zealand, the trade mission will see a delegation of "eleven successful UK fintech companies" visit the countries in March.

The 11 UK companies that form the delegation include credit rating specialist Aire; Fintech data analytics firm Clarus; asset allocation consultant ClearMacro; compliance solutions firm FundApps; investor relations firm Ingage; financial lenders Iwoca and Neyber; blockchain-based data platform ObjectTech; identity verification platform Onfido; surveillance and compliance solutions provider Sybenetix and; bitcoin blockchain solutions provider Tradle.

Regulatory technology (regtech), blockchain tech and insurance technology (insurtech) will see particular focus as three key emerging fields in the Fintech arena.

The trade delegation will participate in a 5-day program. Held between March 20 -24, there will be number of events, workshops and meetings over the 5 days. The companies will visit local Fintech startups and hubs, along with regulators and government officials in Sydney and Melbourne in Australia. The delegation will then head over to Auckland in New Zealand.
To read more about these Fintech Companies, please click on the link below…
Source: 11 Fintech Companies in UK's Trade Delegation to Australia & New Zealand – CryptoCoinsNews