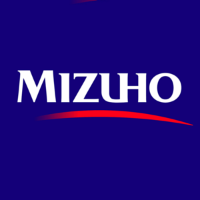 Japanese megabank Mizuho to develop Fintech payments platform for IoT devices
Mizuho Financial Group has announced the development of a secure FinTech payment platform to be used by connected IoT (internet of things) devices such as connected cars and vehicles, smart home devices, wearables and more.

It is one of the earliest efforts by a bank to provide account access to customers through smart devices beyond mobile phones and tablets. Japanese banking giant Mizuho, in a recent announcement, has announced its intention to conduct research and development to connect IoT devices to the bank's IT system, over secure communications protocols.

The aim is to bring more convenience and accessibility for customers who are moving away from traditional banking at branches toward online and mobile banking and other third-party services enabled via API integration.

Powering IoT Devices with Payment Connectivity

In order to develop the payments platform for IoT devices, Mizuho will partner SORACOM Inc., a Japanese IoT platform provider. SIM cards, circuit cards that are commonly found on all smartphones and mobile devices to enable connectivity will be jointly developed by the bank and the connectivity provider, with SORACOM's IoT platform used as the core technology.

The initiative's first trial will see fingerprint sensors provided by Tokyo-based biometric identity verification specialist Liquid. Inc, that will see an API enable IoT devices to initiate bank transfers and balance inquiries at the touch of a finger. Results of this preliminary trial, Mizuho adds, will also help determine other potential applications for banking services for IoT-enabled devices via bank APIs.

Mizuho Financial Group is already engaged in a number of Fintech endeavors.
To read more, please click on the link below….
Source: Japanese Megabank Mizuho to Develop Fintech Payments Platform for IoT Devices – CryptoCoinsNews