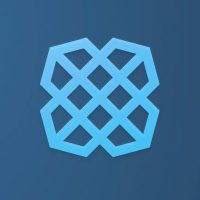 Fintech startup Plaid secures funding from Citi Ventures and American Express Ventures
Citi Ventures and American Express Ventures have made investments in Plaid Technologies, Inc., a San Francisco-based financial technology firm.

Launched in 2012, Plaid serves as the foundation upon which thousands of financial technology (fintech) applications have been built. The latest investments from Citi and AmEx are part of the startup's previously announced $44 million Series B round led by Goldman Sachs Investment Partners.

"We're excited to have both Citi Ventures and American Express Ventures as part of Plaid's journey to help build a more inclusive financial ecosystem," said Zach Perret, CEO and co-founder of Plaid. "We built Plaid to help developers, consumers, and leading institutions create and embrace financial innovation. These new investments will enable Plaid to continue delivering on its mission to advance innovation and create seamless and secure user experiences for customers."

Plaid's infrastructure allows consumers to connect their bank accounts into the financial applications they use to manage their day-to-day lives. From small startups to public companies like PayPal/Venmo, Capital One, Lending Club, and more, Plaid's infrastructure powers applications that ultimately benefit tens of millions of consumers. Plaid's suite of APIs was created to enable innovation in financial services.

The company said that it intend to use this round of funding to scale operations, enhance product offerings and grow the team.
To read more, please click on the link below…
Source: Fintech startup Plaid secures funding from Citi Ventures and American Express Ventures – EconoTimes