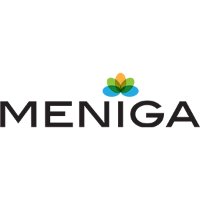 Meniga launches 'FitBit-inspired' finance app improving saving & spending skills
A new 'gamified' digital personal finance app has been launched by Meniga, a European next-generation banking solutions provider that helps millions of banking customers across 18 countries engage with their finances through online and mobile tools. It touts "fun and social online incentives" to improve long-term financial habits of consumers.

Showcased at this year's Finovate Europe 2017 financial technology industry show today in London by Georg Ludviksson, co-founder and CEO of Meniga, the company's new Challenges module is a digital offering designed to support banks in helping their customers manage their own finances using such incentives and assist banks retaining customers.

As such it is claimed to "drive sustainable and meaningful engagement" for bank customers by the fintech originally out of Iceland, which provides the world's largest banks – including the likes of Commerzbank, Santander, ING, Intesa and mBank – with digital products that assist them in making sense of their data.

The app is described by the London-headquartered fintech, which was founded in 2009 and that helps over 40 million customers with its technology, as assisting people "build healthy financial habits" and engaging users in short-term challenges.

Inspiration for this development is said to have been derived from FitBit, a wireless-enabled wearable technology activity tracker that measures data on the number steps walked, heart rate, sleep quality and other personal metric, as well as the Strava website mobile app that tracks athletic activity via GPS. It also took six months of development with a team at Meniga working full time to get this first version out.

Machine learning algorithms have been built into Meniga's Challenges that recommend appropriate "actionable challenges" tailored to the individual user. In addition the latest 'habit forming' research and psychometric principles such as the 'Big-Five Personality Traits' have been applied to improve savings and spending skills for all financial personality types.
To read more, please click on the link below…
Source: Meniga Launches 'FitBit-Inspired' Finance App Improving Saving & Spending Skills