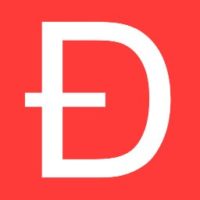 The DAO: Australians buy into the virtual company of the future
Australian investors and organisations are among hundreds of backers of a new virtual organisation that only exists online, is run entirely by computer code, but which promises to change the nature of corporations worldwide.

The DAO, or Decentralised Autonomous Organisation, represents the largest non-political crowdfunding project to ever hit the internet, closing a $US132 million ($184 million) fundraising round over the weekend, to create a corporation with no management, no board and essentially no legal rights in any jurisdiction.

The Australian Financial Review has tracked down a number of Australians who have invested including Duncan Campbell, a 26-year-old early cryptocurrency adopter, Bitcoin company Bit Trade and smaller research organisations hoping to build on the technology for their own operations.

"If Bitcoin is a decentralised currency, and the blockchain is a decentralised transaction network, the DAO is like a decentralised corporation," Mr Campbell says.

"It's an entirely new system of corporate governance and looks like the next step in the evolution of crypto-driven business. It's where the smart crypto-money is going, that's for sure."

The DAO is the latest development in micro-economic theory; the study of the behaviour of how individuals and firms make decisions regarding the allocation of limited resources.
To read more please click on the link below…
Source: The DAO: Australians buy into the virtual company of the future | afr.com