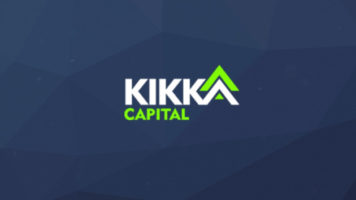 FlexiGroup now funding Kikka's business loans
FlexiGroup will become the sole funder of Kikka Capital's business loans as emerging fintech players continue to reshape Australia's shadow credit markets.

FlexiGroup told the Australian Securities Exchange on Monday it had invested $2 million of equity into Perth-based Kikka Capital and provided it with a funding line. FlexiGroup will also use a "white label" version of Kikka's platform to trial unsecured lending as a complementary offering to its secured asset financing operations.

The deal comes less than a week after RateSetter Australia said it would start matching retail investors with business loans over its peer-to-peer platform. Meanwhile, loans by Moula are being funded by low doc lender Liberty Financial, while Prospa is being funded from a consortium including The Carlyle Group and Ironbridge Capital.

Kikka Capital founder David Brennan said that over the next 12 months loan volume could rise to $35 million and this could triple to $100 million the following year and $280 million the year after that. "The way our trend is heading, we are growing very, very rapidly," he said.

Kikka provides loans of up to $100,000 at interest rates of between 2 per cent and 9.75 per cent per month, depending on borrower risk, for the first two months, then 1 per cent per month for the third to sixth month for all customers. The loans operate as a line of credit; customers only pay for the amount drawn down and there are no application or origination fees.
To read more please click on the link below…