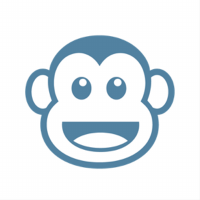 Fintech ChimpChange has $15m IPO
It's the latest fintech outfit looking to list on the local bourse, but ChimpChange's founder and chief Ash Shilkin reckons he has the right mix of executive talent and runs on the board to ensure a smooth landing on the stock exchange.

The company, founded in 2012, lets users transfer money instantly between accounts using mobile phone numbers and the MasterCard network. It boasts former Westpac chief operating officer Peter Clare as chairman and is focused on the US market where local banks charge high fees for transferring money electronically.

With a $15 million IPO in the offing, ChimpChange's immediate focus is on spreading the message as far and wide as possible. More than $5m of the $15m raise has been earmarked for marketing and the start-up has just secured the services of Nick Roberts, the former chief marketing officer of Acorns.

While Mr Roberts brings with him the start-up DNA that should make him a good fit at ChimpChange, the company is banking on some industry heavy hitters to help spread the message in the ­investment circles.

Mr Shilkin — a former CFO of CO2 Group — has managed to secure the backing of his former chairman Ian Trahar, who has a 47 per cent stake in the start-up, and has former Kresta Holdings interim CEO Ian Leijer on board as CFO and executive director. There's also talk of former Macquarie Group chief and Reserve Bank board member Allan Moss giving the start-up his blessings but so far there's no confirmation from ChimpChange.

The US play has so far worked out well for Mr Shilkin, who is based in Los Angeles. Since launching in August 2015, ChimpChange has signed up more than 80,000 customers and Mr Shilkin is hoping that investors appreciate the run rate.
To read more please click on the link below…
Source: Fintech ChimpChange has $15m IPO – The Australian