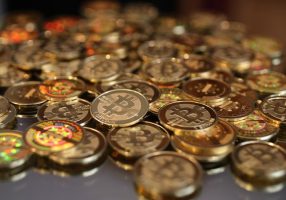 With Gyft.com Inaccessible Outside of the US, You Can Still Buy Gift Cards Using Bitcoins
In May 2013, one of the biggest news was that Gyft.com had chosen to accept Bitcoin. Purchasing almost everything using Bitcoins was now a reality.
This is because Gift cards from over 200 retail brands are sold on the digital gift card platform. And that translates to close to hundreds of thousands of both online and brick and mortar stores where you could spend your bitcoins.
But Gyft.com has never been quite accessible from anywhere on the globe. It still defines its geographical market as the United States.
Even so, in the early days, you could still create an account from anywhere on the globe and purchase gift cards.
It was almost entirely upon you as the user to weigh whether it was worth it to buy a gift card if you were outside of the US. It was you to consider whether the card is redeemable in your country of residence.
Of course, many of the cards on Gyft.com are only redeemable in the stores and restaurants that are found within the US. Online stores that ship around the world do not have many restrictions on the redemption of their gift cards, though.
Amazon, for example, does not bar holding, sending or using of its gift cards by consumers out of the US.
Unnecessary restrictions
Having said that, it is important to consider whether where the card is redeemable online, what is purchased can be shipped to your country of residence.
One category of goods that is for the most part not subject to this consideration is digital content. That includes movies, eBooks and music.
Indeed, this makes a lot of sense given that there are no physical objects that are moved from one physical address to the other. It is digital files that are downloadable once payment of the fee is made.
After Gyft.com started accepting bitcoins, I become a regular customer of Amazon. My favourite product was Kindle books.
Every time I came across a book title that enticed me, I would go to gyft.com, place an order for an Amazon gift card using Bitcoin. I would then head to Amazon where I would redeem the gift card for the Kindle book.
In the recent past, I have noticed that I can no longer do that. Not through Gyft.com.
Gyft.com seemed to have tweaked their system to keep off those who are accessing the website from overseas. If you are not in the US you cannot buy, hold, send or manage gift cards on the platform.
That being the case, what then happens for you who wants to spend Bitcoins on sites like Amazon?
Is it over?
No. Not at all.
There are other options
There are other digital gift card websites that offer similar services to Gyft.com. And they accept Bitcoin for payment.
Even more, they are accessible and can be used from outside the United States.
One of these sites is eGifter. It is the site I have switched to after being denied access to my account to Gyft.com. It is similar to the latter in every major way and has gift cards from over 200 brands.
It accepts payment from all types of Bitcoin wallets. Gyft.com tends to favour Coinbase.
Another site you can visit to buy a gift card using bitcoins, if you are not a resident of the United States, is Purse.io. Unlike, Gyft.com and eGifter, this site is not a gift card management platform per se.
It is rather a matching platform for those who want to shop on Amazon using bitcoin and those who are ready to pay for the shopping using credit cards and take the Bitcoins.
This is how it works: you visit Amazon, add the stuff you want to buy into a wish list, copy the link of the product in the wishlist and share it on Purse.io.
Ensure your wallet on Purse.io is funded to the tune of the price of the product. Someone will soon pay the cost at Amazon and have your Bitcoins.
These are not the only sites that can help you spend your Bitcoins on conventional retail stores. You could also try Instagift and YestoBitcoin.com.
Hope this information helps. If you have more options, do not hesitate to share below.
About the author
Rupert Hackett is the Community Manager at BuyaBitcoin.com.au. Rupert specialises in the digital currency and digital payment space and is currently studying the world's first Master's in digital currencies alongside entrepreneurship. He writes for multiple bitcoin and tech websites and regularly blogs for buyabitcoin.com.au