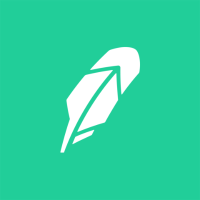 Startup Robinhood to launch commission-free cryptocurrency trading
Online brokerage startup Robinhood plans to launch commission-free cryptocurrency trading, the company said on Thursday, riding a wave of interest from retail investors for the new asset class.

Starting in February, Robinhood customers will be able to buy bitcoin and ether, the two most popular virtual coins. The Palo-Alto based startup plans to add more cryptocurrencies in the coming months.

Robinhood is launching the service in response to a groundswell of customer demand, Vlad Tenev, co-CEO and co-founder of Robinhood, said in an interview."

For some individuals we see cryptos are the first foray into financial services," he said.

Cryptocurrencies are digital coins whose values are not backed by central banks or hard assets, and whose trading is largely unregulated. Ownership of cryptocurrency is tracked through encrypted online ledgers known as blockchains which have attracted the interest of traditional financial institutions.

As cryptocurrencies have gained popular attention, prices have soared. A single bitcoin is now worth more than $11,000, compared with $900 a year ago, while the price of ether has spiked to $1000 from $10 over the same period of time.

Cryptocurrencies are normally bought and sold on exchanges where customers trade them for fiat currencies or other cryptocurrencies. Clients pay fees to exchanges and prices vary significantly between platforms.

Robinhood has set up a new entity called Robinhood Crypto to offer the new, free service. It already allows individuals to trade U.S. stocks and exchange-traded funds without paying commissions through its Robinhood Financial LLC subsidiary.

The company earns money by collecting interest on customer deposits and by directing orders to certain trading venues. It also offers a premium paid account for $10 per month, which gives users added features.
To read more, please click on the link below….
Source: Startup Robinhood to launch commission-free cryptocurrency trading – Yahoo!