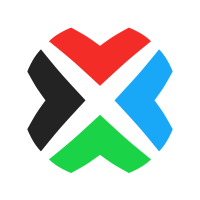 Hong Kong–based investment firm acquires pioneering Bitcoin exchange BTCC
BTCC is exiting the Chinese market to focus on making digital currencies accessible to everyone globally. This acquisition by a Hong Kong–based blockchain investment fund is a milestone for BTCC and will allow BTCC to focus on global digital currency adoption.

BTCC, located in China and founded in 2011, was the world's oldest bitcoin exchange until it closed in September 2017 under pressure from the Chinese government. It changed business focus to its international pool, wallet and exchange markets.

"Today's acquisition is an incredible milestone for BTCC that validates all of our hard work over the past few years," said Bobby Lee, CEO and co-founder of BTCC, in a statement. "I'm very excited about the resources this gives BTCC to move faster and aggressively grow our businesses in 2018 and beyond."

Calvin Cheng, an advisor to the Hong Kong investment fund that acquired BTCC, stated: "We're humbled that we were able to acquire BTCC. BTCC has an unparalleled brand and reputation, and we look forward to taking it [to] greater heights of success internationally."

The three major products from BTCC include BTCC Pool, Mobi and BTCC Exchange, which will be led by Denver Zhao, Mark Ma and Aaron Choi, respectively.
To read more, please click on the link below…
Source: Hong Kong–Based Investment Firm Acquires Pioneering Bitcoin Exchange BTCC – Bitcoin Magazine