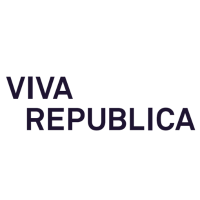 South Korea's Viva Republica taps PayPal to fund Fintech
South Korea-based financial technology services company Viva Republica announced last week that it had closed a KRW 55 billion ($47 million) Series C round of funding. Among the investors in this latest round were venture capital firm Goodwater Capital and US-based payment service PayPal.

Viva Republica has found success in its home market with its peer-to-peer (P2P) mobile payment app Toss, which claims to have 6 million users in South Korea. The Nikkei Asian Review reported that Toss users transfer money via the app an average of 6.7 times per month—almost triple the average for similar services. According to data from Wiseapp, Toss was the second most used mobile payment app among Android users in South Korea in July 2016, behind only credit card company Hyundai Card.

Top 3 Mobile Payment Apps in South Korea, Ranked by Monthly Usage, July 2016Toss's fast growth has been propelled by eliminating much of the bureaucracy that digital payment users face in South Korea, instead handling it on the back end for them. "Before Toss, users required five passwords and around 37 clicks to transfer $10. With Toss, users need just one password and three steps to transfer up to KRW 500,000 ($431)," said Viva Republica founder and CEO Seung Gun Lee in a statement.

In theory, mobile payment adoption should be a natural evolution for consumers in South Korea—a country that already has an incredibly well-connected population. eMarketer estimates 87.8% of the population will use the internet and 72.2% will use smartphones this year, figures that are among the highest in the world in both regards.

But mobile payments have yet to become a daily behavior among those who already use them. In a survey of mobile payment users in South Korea conducted in May 2016, the Korea Consumer Agency found that just 9.2% of respondents made a mobile payment daily. In fact, those who used such a service once a week made up the largest group of respondents, at 22.4%.
To read more, please click on the link below…
Source: South Korea's Viva Republica Taps PayPal to Fund Fintech – eMarketer