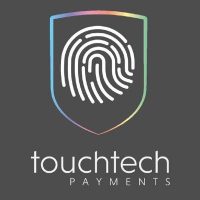 Dublin startup Touchtech Payments makes plans for international expansion
One of the first financial technology companies in Europe to develop a solution which uses fingerprinting and retinal scanning to authenticate online payments, Dublin startup Touchtech Payments is making plans for international expansion.

Operating in a market where an EU directive will require all banks to improve security by introducing a two-factor authentication by the end of 2018, Touchtech co-founder and head of products, Niall Hogan sees an opportunity to make the most of the early mover advantage.

Up until now, the market has been dominated by major players offering payment authentication solutions using passwords and text messages.

"There was very little innovation in this space until the fintech revolution started about four years ago,'' says Mr Hogan, explaining that Touchtech has developed technology that uses smartphones.

It provides a range of authentication factors, including fingerprinting and facial recognition and which eliminates the need for passwords.

Established in 2014, it launched its first product in 2015 to become the first Irish company to offer a MasterCard and Visa certified payment authentication system using fingerprinting.

Three years on, the company employs 15 staff and has seven customers including a company supplying technology to credit unions in Ireland and the UK, as well as banks in Ireland, the UK and Europe.

It all began with an idea for a phone payment system which turned out to be unworkable. But Mr Hogan and two other co-founders signed up for the Trinity College accelerator Programme LaunchBox and came up with a new idea.

"We made a pitch for a transaction authentication platform and got €50,000 to develop a prototype,'' he says.

Setting up Touchtech at DCU Innovation centre, they worked on the technology and during 2015 raised €1m, securing High Potential Start Up funding from Enterprise Ireland as well as private investment.

It used the funds to recruit staff and to secure certification by Visa and Mastercard and compliant with the standards of the payment cards industry.

Mr Hogan says that the company has placed strong emphasis on making its product usable.

"Around a third of online transactions are abandoned because users have forgotten their passwords," he reveals, explaining that by offering authentication alternatives to passwords, Touchtech is appealing to financial institutions who want to differentiate themselves from competitors by making transactions user-friendly as well as secure and compliant.

Touchtech's first customer in June last year was Optimus Cards which provides card-to-credit unions in Ireland and the UK. Its second client was a bank in the Middle East.

Selling to financial institutions in Germany, Scandinavia as well as the UK and Ireland, the company has benefited from being on Visa and MasterCard's approved vendor lists.

Earlier this year Touchtech launched its second product, software which allows financial services customers to log in to their accounts using fingerprint scanners on their smartphones. The third product, an e-signature system which allows users to identify themselves online for legal purposes, will be launched later his year.

Over the coming months, Touchtech's technology plans to go live with a number of customers including banks in Germany, France and Kuwait.
To read more about Touchtech Payments, please click on the link below…
Source: Dublin startup Touchtech Payments makes plans for international expansion | Irish Examiner