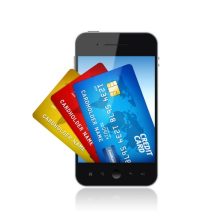 How secure is your mobile wallet?
Owing to ease of use, digital payment or mobile wallet apps have seen massive uptake in recent past. But how secure is your digital money?

Demonetisation in the last quarter of 2016 pushed citizens of India to use digital payments instead of cash transactions. Owing to ease of use, digital payment or mobile wallet apps have seen massive uptake in recent past. But how secure is your digital money? We checked out the security levels of some of the popular mobile payment apps below. Read on.

Paytm

Paytm, synonymous to mobile wallets in India, has single factor authentication by default. That means that once you have logged onto the app, the Paytm app is open for transactions unless you log out every time. Recently, Paytm updated its security with app password and fingerprint as a second factor of authentication. However, the fingerprint/passcode is an optional setting in the app.

MobiKwik

Like other prominent wallet players, MobiKwik was relying on phone lock security or one-factor authentication until recently. It has now announced addition of a second level of authentica-tion to prevent misuse of the money and unauthorised access if your mobile phone gets lost or stolen. The mobile app has also released a transaction lock feature which allows you to set up a 6-digit PIN which has to be entered before your wallet money can be used in the MobiKwik Android app. Moreover, using another security feature called Remote Detonation, regardless of whether you have set up the Transaction Lock or not, you can trigger remote detonation in case your device is stolen or lost. All you need to do is send an SMS from an alternate number registered with your MobiKwik account. Remote detonation logs you out of the application and wipes out all your private data in the app such as transaction history. Both of these security features are optional features, but are good enough.

BHIM

Digital payments app BHIM—Bharat Interface for Money— was launched on December 30, 2016 by Prime Minister Narendra Modi, and has recorded 17 million downloads so far, as per government estimates. BHIM has a mandatory three-level security system. First, when a user opens BHIM for the first time, it gets binded to their device ID and phone number. The user also has to provide a PIN to unlock and enter the app. Second, an authentication takes place between the bank and the user's mobile number registered with the bank, which was provided in the KYC (know your customer) form while opening bank account, and third is the UPI PIN, set by the user, that will be required for every transaction through the app, and happens through the UPI servers. In case someone steals your phone and places the SIM in a new phone, they would still not be able to do the transactions unless they have your UPI PIN. Basically, for a successful BHIM transaction, two PINS are must.

JioMoney

The latest entrant in the mobile wallet market is Mukesh Ambani-backed JioMoney. It recently tied up with Uber as the second payment partner after Paytm in India.
To read more, please click on the link below…
Source: How secure is your mobile wallet? – The Financial Express