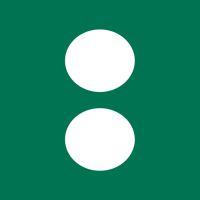 Skandiabanken allows Norwegians to handle Bitcoin through Internet Banking
Norwegian Skandiabanken now enables customers to handle cryptocurrencies over its internet banking application.Increasing demand for Bitcoin and other altcoins can no longer be ignored. The cryptocurrencies have already made inroads to the conventional financial system, both directly as well as indirectly. As banking institutions continue to adopt blockchain technology, a Norwegian online bank — Skandiabanken has gone a step further to recognize Bitcoin and other leading cryptocurrencies as an investment class.

In order to facilitate the use of cryptocurrency among its customers, Skandiabanken has recently announced a new feature that enables users to buy and store Bitcoin, Litecoin, and Ether on its online banking platform. The bank is offering the new service in partnership with Coinbase, integrating its wallet to customers' internet banking accounts.

With the inclusion of support for cryptocurrencies, Skandiabanken has become one of the first mainstream banking institutions to acknowledge Bitcoin as an alternative financial asset. Christoffer Hernaes, the head of innovation and development at Skandiabanken said, "We recognize cryptocurrency as an investment class on an equal footing with other securities."

The new feature is currently available only for those who are using the bank's beta solution, and in the coming days, it is expected to be rolled out to other customers as well. Skandiabanken's initiative has been appreciated by the country's cryptocurrency community. The head of Norway's Bitcoin Association, Stephan Nilsson was quoted in one of the online publications saying, "This is very positive. These are the signals we have been waiting for from the Norwegian banking industry."

The bank's initiative may influence other financial institutions in the country to come up with similar initiatives. However, few believe that it might not happen anytime soon. Some of the other banking institutions offering similar services in Europe includes Georgia's Liberty Bank and Germany's Fidor Bank.
To read more, please click on the link below…
Source: Skandiabanken Allows Norwegians to Handle Bitcoin through Internet Banking – NEWSBTC