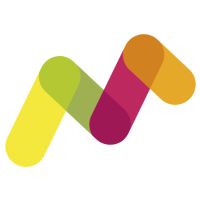 Robo-advice platform completes £2m funding round
MortgageGym, which according to its creators is the world's only regulated mortgage robo-adviser, has completed a £2m seed funding round ahead of its launch.

The platform has raised over £1.3m in cash and technology development finance through deals with fintech investors Gaby Salem of Wharton Asset Management, China Pacific Capital and Trifecta Capital.

MortgageGym expects to announce its strategic distribution partnerships within the next three months, and its official launch is set for the summer.

The FCA-authorised service will allow homebuyers to complete their mortgage application online in 15 minutes through a free, hybrid advice website offering mortgage eligibility matching within 60 seconds, regulated robo-advice and access to live advisers.

While other online mortgage brokers already exist, including Trussle and Habito, MortgageGym's creators say it is unique because the website itself is authorised to give advice, which the user will receive before they come into contact with a broker.
To read more, please click on the link below…
Source: Robo-advice platform completes £2m funding round – FTAdviser.com