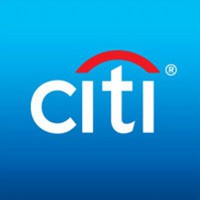 Three regional fintech winners unveiled at Citi Tech for Integrity Challenge in Dublin
Citi has unveiled three winners from its regional Tech for Integrity Challenge (T4I) Demo Day held in Dublin last week, garlanding Aid:Tech, Paycode and Pole Star with the T4I Award for innovation.

The global program aims to promote accountability and transparency in the public sector and beyond by supporting the effective use of financial technology (fintech) solutions and monitoring technology.

It is run by Citi's internal fintech team, treasury and trade unit, and Citi Ventures, its technology accelerator, investment and collaboration arm. Facebook, IBM, MasterCard, Microsoft and PwC are some of the other partners involved in judging the competition.

The idea is to support small start-up companies' applications on beneficiary checking in the fight against fraud, money laundering or tax evasion; identify people and duties owed in global procurement processes in order to fight corruption; and to improve global transparency and compliance.

Fintech developers from 18 firms and eight countries presented their working prototypes at the T41 Demo Day in Dublin, Ireland, on 18 May. The three winners, subsequently announced, offer the following solutions:

Aid:Tech: An Irish fintech that wants to improve social and financial inclusion by using digital identity technology based on blockchain advances. The blockchain uses distributed ledger technology (DLT) to provide a reliable record of who owns what and a transaction data store, all protected by encryption and data sharing technology first deployed on the Bitcoin cryptocurrency 'chain'.

Pole Star: A London, UK, fintech that won the Peer Choice trophy at the T4I regional event. It provides sanctions screening compliance and risk management software to banks and trading companies.

Paycode: A Johannesburg, South African fintech that travelled a long way to win the Audience Choice trophy in Dublin. It focuses on financial inclusion via biometric authentication technologies such as eye, voice or fingerprint authentication in a rural environment, providing access to online and offline real-time transactions and e-commerce.
To read more, please click on the link below….
Source: Three regional fintech winners unveiled at Citi Tech for Integrity challenge in Dublin – CNBC