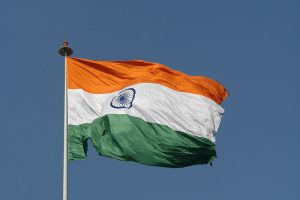 Fintech's coming to trounce India's Banks
In the match for India's financial services future, fintech just scored twice while banks are still struggling to retrieve the ball they scuffed into their own net. It's just the start of what looks like a bruising battle for traditional lenders.

India's banks, which still dominate the country's financial landscape, appear to have hardly a kick left in them. Stressed assets without any loan-loss cover now exceed $96 billion, McKinsey & Co. said last week. An overwhelming 91 percent, or $87 billion, of the provisioning gap is at state-run lenders, whose net worth would be wiped out if they took the hit on their capital.

Capital Punishment

Fully providing for Indian state-run banks' stressed assets would wipe out their net worth.

Even as McKinsey was delivering this sobering reality check, fintech was running a victory lap of sorts. Paytm, a digital payments company, announced a $1.4 billion investment by Masayoshi Son's SoftBank Group Corp. on Thursday, the largest funding round by a single investor in an Indian startup.

In another vote of confidence, Singapore's sovereign wealth fund GIC Pte, which is partly liquidating a disappointing decade-long stake in UBS Group AG, bumped up its holding in Capital First Ltd. to 14 percent. The Mumbai-based financier makes loans to small entrepreneurs and shopkeepers for everything from air conditioners and bikes to working capital after analyzing their cash flows.

It's an opportunity that a lazy banking system, obsessed with the collateral it's lending against rather than the business it's lending for, has handed on a platter to data miners. Capital First's retail assets have grown 24-fold in six years to about $3 billion. Its bad-loan ratio of less than 1 percent compares with almost 10 percent for banks. And the latter figure is an official estimate; the reality is probably a lot worse.

McKinsey has several suggestions on how Indian banks can deal with the mess: by quarantining assets that would eventually find their footing, liquidating those that won't, and working with professional asset managers to turn around debtors that lie in between. But even if the delicate surgery is successful, banks — especially state-run ones — will end up ceding a lot of ground to fintech.
To read more, please click on the link below…
Source: Fintech's Coming to Trounce India's Banks – Bloomberg Gadfly