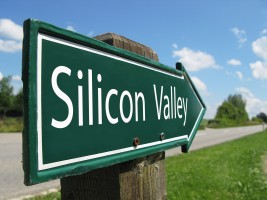 Silicon Valley coins a new means of fundraising
When tech start-up Gnosis raised about $US12.5 million in April, the company didn't tap the typical Silicon Valley funding network of venture capital firms or wealthy investors. Instead, it auctioned tokens online in a process called an "initial coin offering". They sold out in 12 minutes.

These digital coins are essentially clones of the virtual currency bitcoin, which has come under scrutiny for its use in last week's global hacking attack. The newer coins are the proverbial next big thing in the world of crypto­currencies, but also pose big risks to buyers.

The digital coins theoretically can be used to one day purchase services from issuers such as Gnosis, which is building a prediction market for things like companies' quarterly earnings and the price artwork will fetch at auction.

Most new coins, though, aren't equity in the companies issuing them; they often don't confer ownership rights. Nor do they give holders a claim or interest in a company's future profits. And if a start-up fails, as is often the case, the coins will be worthless.

So the tokens are more like a crowdfunding campaign than traditional venture-capital financing. No matter. Buyers are snapping them up. In the first 15 days of May alone companies have collectively raised $US27.6m ($37m) this way, according to Smith & Crown, a digital currency and blockchain research firm. That compares with just $US3.5m for all of May 2016.

For companies, the coins are a new source of quick funding. One early offering was in November from a start-up called Golem, which billed itself as "Airbnb for computers". It essentially allows users to rent computing power, with the coin being necessary to get on the network. The Polish firm raised $US8.6m in half an hour.

For now, many coin buyers appear to be speculating the tokens will keep rising in value as they become more popular, allowing them to be sold for hefty gains. And the fervour around the coins has helped drive up the price of more established digital currencies like bitcoin and ethereum. Bitcoin surged over $US1800 last week and is up more than 80 per cent this year.

Even some big investors are interested. Tim Draper, a well-known Silicon Valley venture capitalist and early bitcoin believer, plans to buy tokens in a coming coin offering for Tezos, a start-up co-founded by a former Morgan Stanley and Goldman Sachs trader.
To read more, please click on the link below…
Source: Silicon Valley coins a new means of fundraising – The Australian