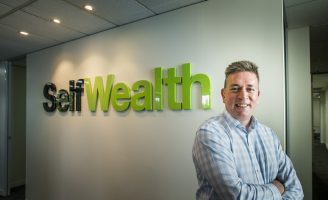 SelfWealth launches revolutionary, Australia-first low-cost brokerage platform
For the first time, Australian investors will be able to trade at the low-cost flat-fee rates as SelfWealth today launches its new TRADING platform.
SelfWealth TRADING is revolutionising stock trading in Australia, finally providing flat fee trading to a market dominated by the big banks.
Its disruptive model charges a flat $9.50 fee regardless of the size of the trade rather than a scaled model that sees investors paying percentage-based fees that run into the thousands for trades over $100,000.
Comparison of Online Brokerage Rates (price includes GST)*
Total trade size
SelfWealth**
CommSec
E*Trade
Bell Direct
CMC Markets
$5,001
$9.50
$19.95
$24.95
$15
$11
$10,001
$9.50
$29.95
$29.95
$25
$15
$100,000
$9.50
$120
$110
$100
$100
$1,000,000
$9.50
$1,200
$1,100
$1,000
$1,000
*Prices as at May 2016
**SelfWealth also charges a $19.95 monthly fee for full service.
The unique combination of the SelfWealth social network platform with the first truly low-cost brokerage platform in Australia is set to shake-up how Australians invest.
"The Australian brokerage market was disrupted with the introduction of online brokers CommSec and then CMC Markets in the 1990s, but these models have now become part of the status quo," SelfWealth founder Andrew Ward says.
"SelfWealth TRADING completely disrupts every major broker in Australia, bringing a level of affordability to the 700,0000 investors that is currently not available locally."
Mr Ward believes SelfWealth TRADING will become the second largest broker in Australia within five years.
The SelfWealth TRADING platform will give the first five trades of unlimited value free with SelfWealth INTELLIGENCE membership at $19.95 per month, which is tax deductible. Users can then buy single trades at $9.50 on an as needed basis.
The core platform sitting behind SelfWealth TRADING is supported by Pershing (a Bank of New York Mellon company) which executes the trades and is the conduit to the ASX and PowerWrap as the market participant.
Both companies bring a wealth of experience and provide similar services to hundreds of Australian trading firms.