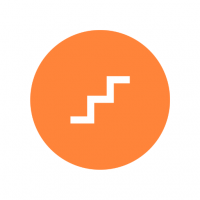 Australian FinTech Company, Cashwerkz, Capitalises on Market Inefficiencies and Takes on $1.2 Trillion Cash Market
The term deposits industry has become the latest sector in consumer finance to be shaken up by a new technology platform aimed at empowering self-directed consumers to invest their cash.
Arguably one of the most enterprising Australian FinTech companies to date and backed by seasoned investors and an aggressive multi-million-dollar marketing campaign, Cashwerkz, began trading this week and is looking to get a piece of the huge $1.2 trillion-dollar cash market.
The platform has created a new marketplace that offers a quick and easy way for customers to research, buy and manage term deposits, reducing the complexity of the transaction between the consumer and the financial institution.
John Edginton, CEO at Cashwerkz, talks about why it's such an attractive proposition to customers: "Before Cashwerkz, the time and paperwork required to open or switch term deposits is a major disincentive and prevents many cash investors from achieving the best market return on their investment – we change all that."
"As well as benefiting from some of the best term deposit rates, Cashwerkz customers only need to verify their identity once and then have the flexibility to switch between different term deposits usually without the need to provide additional paperwork. There is no need to go to the bank and fill out forms. It sounds very simple but it's quite revolutionary in the consumer finance space."
The story of Cashwerkz begins in 2012 when founders, Greg Bartlett and Mark Austin, identified a market inefficiency in the difficult and time consuming process of switching term deposits between banks.
Mr Edginton continues: "Greg and Mark decided to build a system that automates term deposit transactions and the compliance processes banks must follow to establish the identity of a client; known in the industry as 'KYC' or 'Know Your Customer'. The innovative software linked the steps together as one complete process. It's totally unique and allows individuals to go end-to-end usually without the need to fill in forms and go to a branch to verify."
The software automates the compliance requirements for the bank, whilst also enabling customers to easily switch term deposits between banks upon maturity and maintain a competitive market rate on their investment. "We are very different to price comparison sites," Mr Edginton adds.
The investment opportunity was spotted by Brooke Adcock of the Adcock Group (formally of Pandora jewellery) and, in 2014 with this new financial backing, Cashwerkz was propelled forward and began developing its platform and integrating with banking partners.
"We're still a start-up, yet we have attracted many of the top financial organisations to the platform including NAB, Westpac, Macquarie and St George" Mr Edginton adds. "At this stage we offer term deposits but we will soon be adding other cash products such as high interest savings accounts, cash management accounts and potentially bonds."
Only just scratching the surface of the huge market in cash products, the future looks bright for Cashwerkz. "With cash products there is massive potential not only in Australia, with its large reserves of superannuation savings, but also in overseas markets. As we grow our Aussie business we will refine our offering and adapt the business model to move into Asia and Europe.
"There is little in the way of competition and we know there is a high barrier to entry for any competitors. We're looking to grow our brand and become the destination of choice for the buying and selling of cash products both for customers and financial institutions," Mr Edginton adds.
As one of many new fintech disruptors that has recently launched in Australia, Cashwerkz is part of a growing trend of technology empowered self-directed investment.  Mr Edginton adds: "We're a proud member of the fintech community here in Sydney and Australia as a whole. There is real momentum in Australia and the level of investment that fintech is attracting in general is testament to the future the industry has."