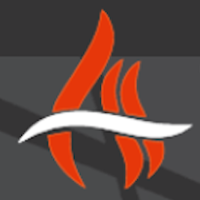 Triple A Super partners with Ignition Wealth to provide online advice for SMSF's
Leading SMSF administrator Triple A Super will provide SMSF administration services through automated advice provider Ignition Wealth.
"The rapid adoption of technology in financial services is driving the trend towards a full service, onestop shop solution for advisers with SMSF clients."
Brian Pedretti, CEO, Triple A Super.
Triple A Super's newly launched Preset administration service, with online reporting and administration services, delivers significant business efficiencies and data accuracy. Clients include wealth advisers and accountancy practices servicing SMSFs.
"Preset, Triple A's new online administration offering has already been approved by a large number of dealer groups and IFAs. The integration with Ignition Wealth will enable advisers to receive a data feed of portfolio assets from Triple A directly into Ignition Wealth's automated advice solution for SMSFs."
Brian Pedretti, CEO, Triple A Super.
Integrating with Ignition Wealth's technology to add an automated online advice solution to their administration offering will further improve efficiency and maintain accuracy. A key efficiency advantage to wealth advisers and accountancy practices servicing SMSF clients will be the automated generation of a compliant statement of advice.
"Ignition Wealth's partnership with Triple A Super and the integration with Preset provides a seamless administration and investment advice platform for SMSF administration. This solution is affordable, compliant and consumer first."
Mark Fordree, CEO, Ignition Wealth.
The Ignition Wealth software technology continues to develop at a rapid pace. Future technology releases will deliver a holistic consumer experience providing comprehensive guidance to SMSF members including advice on super contribution levels, commencing pensions and SMSF asset investment. Online tools and calculators will allow customers to easily create an annual spending budget and calculate the date at which they can afford to retire.