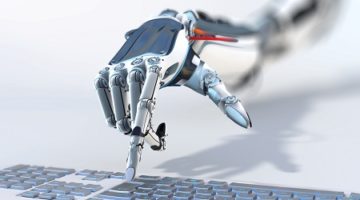 Schwab adds a human side to its robo-advice services
The robo-advice wars heated up again last week, as T. Rowe Price began marketing its first digital-investment offering, and Charles Schwab released Intelligent Advisory, a human-assisted version of its original robo service called Intelligent Portfolios.

Robo advice is evolving rapidly, but the basic product is a low-cost, semi-customized portfolio meant for "mass affluent" investors with $100,000 to $1 million in assets. Clients typically go online, answer a handful of questions about their age, assets, income and risk tolerance and get a highly diversified portfolio of regular or exchange-traded mutual funds.

Thanks to technology, this self-driving portfolio is automatically rebalanced to maintain the client's desired mix of stocks, bonds and other asset classes. Some robos offer automatic tax-loss harvesting for taxable accounts, which involves selling losing positions to generate losses that can be used against taxable gains.

Tech-oriented startups such as Redwood City's Wealthfront and New York's Betterment pioneered the concept. Soon after, large mutual fund companies crashed the party. Some critics say they are using robo advice as a loss leader to distribute their own funds, which are used predominantly, sometimes exclusively, in the portfolios.

Schwab started Intelligent Portfolios two years ago. By the end of last year, it had $12.3 billion in assets, ranking second to Vanguard's human-robo hybrid called Personal Advisor Services, which had $52 billion in assets. Vanguard's service, and Personal Capital, based in San Carlos, offered access to a live adviser from the start. Betterment added a human option in late January; now Schwab is following suit.

Schwab Intelligent Advisory has 30 certified financial planners in Phoenix, Denver and Indianapolis who meet clients by phone or video chat. Each is a salaried employee with 11 years of experience, on average. All use the same planning software, "to drive consistency" in advice, said Tobin McDaniel, president of Schwab Wealth Investment Advisory.

Clients can talk to a planner once a year, or a little more often if needs arise. "If someone wanted to talk monthly, we would probably say this is not the right product for them," McDaniel said.
To read more, please click on the link below…
Source: Schwab adds a human side to its robo-advice services – San Francisco Chronicle