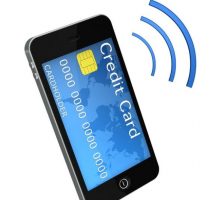 Growing demand for mobile payment services across Asia
Cashless payments are growing in Asia with consumers lured by an increasing array of services, from smartphone payment apps such as e-wallets to stored value cards and cheap online interbank transfers. Many like the convenience and safety of not having to carry cash. But the growth is not universal, and, in some countries, cash remains king because of fears of identity theft as well as the lack of infrastructure and lack of knowledge of the digital world.

Insurance agent Zhang Tong goes out for lunch every day without a dollar on her.

She pays for her noodles by scanning a QR code with her phone, which is also how she gets a shared bicycle to go to the supermarket.

There, a cashier scans a personalised barcode that Ms Zhang whips up, also on her phone, and she walks out with two packets of cherries and a tray of organic eggs.

"Honestly, these days I leave home with my wallet only out of habit," said the 32-year-old. "I used to take at least one bank card with me in case the phone didn't work, but I realised that was unnecessary."

Ms Zhang fits in among the 70 per cent who said in a poll by Beiqing newspaper earlier this month that they would be comfortable leaving home without any cash.

But this is no surprise to many in China: The mainland is today the world's largest – and fastest-growing – market for proximity mobile payments. China had 469 million mobile payment users last year, a 30 per cent increase compared to 2015, and representing two-thirds of all mobile phone users in the country, according to state-backed China Internet Network Information Centre.

Long a cash-first society that lagged behind most developed countries in card payments, China's slow adoption of plastic together with the spectacular growth in smartphone adoption in the past few years created a perfect storm for e-wallet providers such as Alipay and Wechat Pay to enter the fray.

Last year in particular can be seen as the inflection point where Chinese consumers flocked to pay by phone, leaving the wallet in the bag. While online payments grew from 12 trillion yuan (S$2.4 trillion) to 19 trillion yuan last year, mobile payments soared from the same base to 38.6 trillion yuan, a jump of more than 200 per cent, said Beijing-based BigData Research.

China's embrace of fintech has put even Singapore to shame: 40 per cent of Chinese consumers are today using new payment methods compared to just 4 per cent in Singapore, said a November report by Ernst & Young and DBS Bank.

Apart from an under-banked population, major reasons for the meteoric growth in cashless payments are a friendly regulatory environment and government restrictions on foreign entrants, which have allowed home-grown firms to flourish, said analysts.

"Currently, the big winners in this flurry of activities are domestic players, both the dominant technology players and more progressive incumbents," noted the Ernst & Young report.

But high-profile hacking incidents, such as last February's breach of more than 20 million accounts on e-commerce site Taobao – a sister company of Alipay – have led the authorities to review laws regulating online and mobile payments.

Rising concern over money laundering and fraud has also led to more and stricter regulations by China's central bank.

Going forward, e-wallet providers will be expected to invest more heavily in security technologies, such as biometrics and facial recognition, and provide greater assurance that they will protect customer data, said Mrs Zheng Ying, an analyst with Internet consultant IResearch.
To read more about mobile payment services, please click on the link below….
Source: Growing demand for mobile payment services across Asia, Asia News & Top Stories – The Straits Times