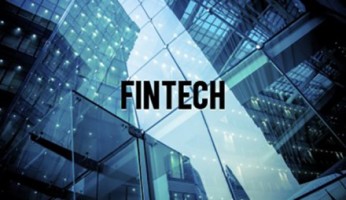 Fintech firms see huge potential in e-commerce in Indonesia
A bright yellow sign at the front of Mr Asep Hermawan's stall in South Jakarta reads, "We accept KJP for the purchase of school uniforms, books and pencils".

KJP is short for Kartu Jakarta Pintar, or Jakarta Smart Card – a virtual wallet similar to Singapore's CashCard. It was introduced by the Jakarta government as a welfare benefit for students from low-income families living in the capital.

"Pencils and pens are the best sellers, then books and school uniforms," said Mr Asep. "More and more people are using KJPs to pay."

The KJP system was introduced in 2012 to disperse welfare funds and also to prevent the money from being embezzled by corrupt officials, or misuse by welfare beneficiaries.

With more than half a million cards issued, KJP holders make up the largest group of cashless payment users among Indonesia's 250 million people.

More people in South-east Asia's largest economy are also turning to other forms of virtual wallets, especially with the prevalence of smartphone apps and other electronic commerce platforms.

This is natural for a country where a projected 103.5 million people will own a smartphone this year, according to Hamburg-based online statistics firm Statisca, making Indonesia the third-largest smartphone market in the Asia-Pacific after China and India.

Retail e-commerce sales in Indonesia totalled US$5.65 billion (S$7.92 billion) last year, up from US$4.61 billion in 2015, said Statisca. The market research firm expects this to reach US$10.34 billion in 2019.

This has been a godsend for local financial technology or fintech firms such as GoJek and Bareksa.

GoJek's motorbike on-demand service allows customers to pay via their smartphones, while people can buy local mutual funds online on with Bareksa. Others like Bukalapak and Tokopedia are also popular "e-marketplaces" where people buy and sell goods using virtual wallets.

Industry experts such as Mr Junanto Herdiawan, the acting head for fintech at Bank Indonesia, believes there is room for innovation because of the country's huge market and growth potential.

Today, Indonesia has about 150 fintech firms, compared to less than 50 three years ago, according to Bank Indonesia.
To read more, please click on the link below…
Source: Fintech firms see huge potential in e-commerce in Indonesia, East Asia News & Top Stories – The Straits Times