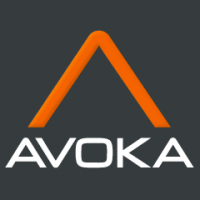 Record year for Australian FinTech company Avoka
Australian fintech Avoka, the acknowledged leader in digital customer acquisition for major banks and other financial service companies in Australia and globally, today said it achieved a record level of orders in fiscal 2016. Underpinned by ongoing market expansion and support from major international customers, orders grew 52 percent year on-year.
Annual subscriptions rose 59 percent in the year to June 30, 2016, reflecting significant commitment by clients in major markets such as the US and UK to product development and the customer acquisition simplicity offered by the Avoka Transact platform.
With clients including four of the top 10 banks in Australia, two global banks and five of the top 50 banks in the US, Avoka in June this year completed a A$16 million capital raising from local institutions and professional investors.
Avoka has more than 105 staff in Sydney, Denver, and London. The company is the only Australian fintech invited to "Finovate Fall 2016" in New York late next week and will announce enhancements to the Avoka Transact platform to coincide with its presentation there.
"Avoka is at an incredibly exciting stage of development," said Avoka Chief Executive Philip Copeland.
"As a fintech company with a unique offering we are receiving great support from traditional financial services organisations that need to modernise their business and seek our expertise with digital transformation," Mr Copeland said.
Other Avoka milestones include:
One of 14 Australian firms that form KPMG's 'mLabs' project linking mutual Authorised Deposit-taking Institutions (ADIs) with exciting fintech start-ups
Named one of the worldwide Top10 Fintech companies by KPMG in March 2016
Acknowledged as one of 20 success stories in the "Backing Australian Fintech" report released by the Treasurer Scott Morrison in March 2016