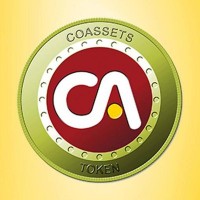 Property crowdfunder CoAssets lists on the ASX
The alternative lending space continues to gain momentum as Singapore-based real estate crowdfunding specialist CoAssets lists on the Australian Securities Exchange on Monday morning.

The company with an $85 million market capitalisation has raised $6.55 million at 40¢ a share ahead of the listing.

The peer-to-peer crowdfund facilitator specialises in funding of up to $5 million and has raised $S45 million ($43.7 million) in residential and small business projects since it started in 2013 in Singapore, mainly in south-east Asia.

It was looking to replicate its business in Australia where demand for residential development funding was burgeoning after local banks clamped down on lending to smaller and lesser known developers.

The slowdown in funding has also attracted a slew of private lenders such as Chifley Securities and Balmain Capital to fill the funding gap.

Even developers with foreign backing such as Shimao and B1 have forged into vendor financing.

CoAssets will provide $100,000 to $500,000 mezzanine funding for property developers and will eventually expand into fully fledged construction finance. It will charge 3 per cent to 5 per cent of total funds raised.

CoAssets expects cost of funding and therefore return on investment to investors to be between 4 per cent and 15 per cent. Investors can invest as low as $1000.

Previously listed on the National Stock Exchange of Australia in 2015, the demand for alternative funding meant a move to the ASX was warranted in order to grow, chief executive Getty Goh said.

"Australia offers a deeper market and Australia understands tech well. For example iProperty listed on the ASX and grew," he said.

It has five boutique Australian residential projects in its pipeline, to debut on its platform post listing.
To read more, please click on the link below…
Source: Property crowdfunder CoAssets lists on the ASX | afr.com