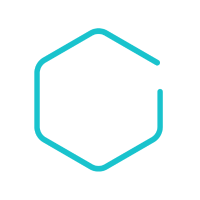 Macquarie and broking firms unite to launch fintech platform
Macquarie Business Banking and four commercial broking firms have joined together to launch a "first-to-market" technology platform that could "revolutionise commercial broking in Australia".

Allfin Financial Services, BKK Finance, Heritage Property Finance and Stamford Capital have joined Macquarie Business Banking to form Kubio, a group that provides a cloud-based business origination platform "built from the ground up by brokers, for brokers".

The mobile-optimised platform aims to provide brokers with "flexible and fast solutions" to drive back-office efficiencies, such as the ability to monitor and track deal flow and boost comprehensive reporting. It is available to all commercial lenders irrespective of whether loans are placed with Macquarie.

The fintech platform provides brokers with:

the ability to access and manage client data from any device at any time;
a single view of customers and their assets, tracking leads from opportunity and pipeline to settlements;
the ability to view reports in real-time, with instant access to pipeline, loan portfolio, asset classes and lender distribution;
streamlined originations with simple online forms with verification, credit checks, digital signatures and authorisation that can all be managed using a mobile device; and
the ability to connect with specialist brokers and industry leaders through an online community chat tool and networking and workshop events.

Industry "lacking a commercial lending platform that provided scalable business efficiencies"

Macquarie Business Banking's head of commercial origination, Brian Steele, said: "The launch of Kubio is in response to feedback we received from brokers, who consistently told us that the industry was lacking a commercial lending platform that provided scalable business efficiencies.

"They were looking for ways to improve their governance processes, while spending less time on administration and more time focusing on their clients and growing their businesses.

"We believe the technology underpinning Kubio is the only offering of its kind in the Australian market, automating the application process from lead right through to settlement."

Domenic Lo Surdo, director at Stamford Capital director, added: "Kubio gives commercial brokers around Australia a wealth of data and insights at their fingertips, providing the opportunity to leverage the combined knowledge, experience and relationships of like-minded finance intermediaries.

"The diverse nationwide network matches clients with the most suitable commercial broker in their local area based on their finance requirements and we're looking forward to sharing these capabilities with more of our peers around Australia."

Kubio is the latest launch of a fintech platform aimed at improving efficiencies and boosting business in the broking industry.
To read more, please click on the link below…
Source: Macquarie and broking firms unite to launch fintech platform – The Advisor