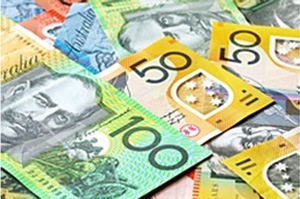 Profit prize of $800m awaits successful mortgage market 'disrupter'
There's an $800 million profit prize should a new player achieve the difficult task of replicating the success of supermarket discounter Aldi in the $1.5 trillion mortgage market, according to analysts.

As the dust settles on the major banks' results season, experts are increasingly mulling whether conditions are as good as they get and how vulnerable the industry is to the horde of new "fintech" disrupters and larger players with plenty of capital to deploy.

Westpac chief Brian Hartzer was yesterday grilled on whether the banks were setting themselves up for similar pain being felt by Woolworths, once one of the most profitable supermarkets globally, by propping up margins for the benefit of shareholders in a move that allowed Coles and Aldi to enter the market and steal customers with better prices.

Mr Hartzer, a former consultant, said Westpac had rightly hiked mortgage rates to share the cost of tightening regulation between customers and shareholders, and was alert to the risk of prioritising short-term profits.

UBS analyst Jonathan Mott today said that depending on price offering, funding costs and operating expenses, a 10 per cent share of the mortgage market "could offer about $800m in potential profit".
Source: Profit prize of $800m awaits successful mortgage market 'disrupter' | The Australian