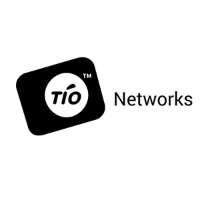 PayPal acquires Vancouver-based TIO Networks in $304m deal
PayPal Holdings Inc. (NASDAQ:PYPL) is acquiring Vancouver-based TIO Networks in a deal worth $304 million.

The companies announced the definitive sales agreement Tuesday (February 14), which will see PayPal pay $3.35 per share in cash — a 22.6% premium above its 20-trading day average price.

TIO Networks chairman and CEO Hamed Shahbazi told Business In Vancouver he was "very excited" his company was becoming a part of the PayPal family.

"It's an incredible company," he said.

"Dan Schulman, the [PayPal] CEO, has a tremendous vision that really aligns well with us and his vision of financial inclusion is one we think gives us an opportunity to really amplify the scale in which our platform operates."

TIO Networks offers online and mobile solutions for bill payments, processing more than US$7 billion in fiscal 2016.

In 2015, it acquired New Jersey-based Softgate Systems for $31 million. Shahbazi said at the time the deal would create North America's largest walk-in bill payment network.

Walk-in bill payment networks assist customers lacking access to mobile or online payment options, usually older individuals or new immigrants.

The Softgate acquisition helped expand TIO Network's footprint in the U.S. from 15 states to 46 states.

But Shahbazi said coming under the umbrella of PayPal means an even wider expansion of the Vancouver company's services.

"They [PayPal] function in many more countries and with many more customers, so the opportunity to be in a position to serve those customers with bill payment services is one that we found to be just extremely attractive."

TIO Networks will remain headquartered in Vancouver and Shahbazi told BIV he plans to stick around to lead the company for the foreseeable future.
To read more, please click on the link below…
Source: PayPal acquires Vancouver-based TIO Networks in $304m deal | Technology | Business in Vancouver