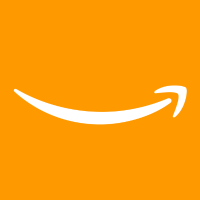 Amazon Is Set to Rule the Fintech Game: Andreessen Horowitz VC
If any technology company makes a major move into payments and banking, the most obvious candidates are Apple and Google. After all, both have a lot of experience thanks to the Apple Pay and Google Wallet functions, and both have already persuaded hundreds of millions of customers to share their credit card information.

But in the long run, it's likely to be another tech giant, Amazon, that captures the market for Internet payment services, according to Alex Rampell, a general partner at the venture capital firm Andreessen Horowitz.

Speaking at the Goldman Sachs Technology conference in San Francisco on Tuesday, Rampell explained that Amazon is more inclined than its rivals to make a big bet on low-margin businesses. Just as the company added features like free music and e-books to its Prime service as an incentive for customers to sign up and shop more, it could do the same with banking and payment services.

"Amazon is the most formidable," said Rampell. "If Amazon can get you lower-debt payments or give you a bank account, you'll buy more stuff on Amazon."

Rampell made the remarks as part of a broader discussion about finance and technology with Marc Andreessen, one of the VC firm's namesake partners.

On the question of investing in fintech, a once-hot field that cooled dramatically after painful stumbles by firms like Lending Club, Rampell said he is still bullish—so long as the firm possesses a key advantage.

For example, San Francisco-based SoFi, which is best known for refinancing student loans, holds a unique ability to parlay its relationship with student loan customers into a series of other products, including mortgages, over the long term, he said.
To read more, please click on the link below…
Source: Amazon Is Set to Rule the Fintech Game: Andreessen Horowitz VC | Fortune.com