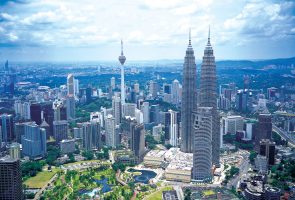 P2P financing kicks off in Malaysia
The peer-to-peer (P2P) lending industry is off to an encouraging start. Funding Societies Malaysia, the first platform to launch, successfully raised RM320,000 for two term loan financing programmes within three weeks in March.

The loans will be used to fund the working capital of two companies – an electronics business and an automobile parts distribution business. Meanwhile, the platform aims to provide investors with an effective return of 22% and 24.91% respectively over a year.

"Most of the investors are in the 20 to 40 age group. We are quite happy with the fundraising and hope it will help us attract more borrowers and issuers," says Funding Societies CEO Wong Kah Meng.

The platform will continue to focus on raising funds for small and medium enterprises (SMEs) in the food and beverage, trading, manufacturing and construction sectors, says Wong. That is because these are the main sectors in the economy and have huge demand in terms of fundraising.

Wong says the platform aims to seal another 80 to 100 deals in the next 12 months and raise RM10 million to RM20 million. This means investors can expect more deal flows, which will allow them to invest in a variety of companies.

This month, Funding Societies established a strategic collaboration with RHB Banking Group – the first between a P2P financing platform and a Malaysian bank. Under the partnership, RHB will provide the platform with transaction banking, trustee and Know Your Customer services.

According to Wong, investors who are interested to participate in the platform should note that the credit ratings of these companies, which are derived from information collected internally, are not published on the website.

Thus, investors who register with the platform and have access to the companies' information have to evaluate the risks of the loan based on the interest rate provided by comparing it against the market rate. Investors are also provided with the financial statements of the issuers, allowing them to make an informed decision.
To read more, please click on the link below…
Source: P2P financing kicks off in Malaysia | The Edge Markets