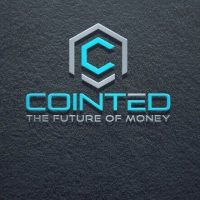 Bitcoin payments cheaper & safer than credit cards: Cointed
Cointed is a rather young, but fast-growing Bitcoin exchange located in Kufstein, Austria. The company was founded in November 2015 by Christopher Rieder and Wolfgang Thaler and during the first year attracted more than 4,000 permanent customers.

Cointed currently makes it possible to buy and sell a number of cryptocurrencies, including Bitcoin, Ether, Monero, and Zcash and convert them to USD, EUR, and GBP.

Expanding to Turkey

Cointed is operating more than 17 Bitcoin ATM's around Austria, France and Italy. BATMTwo and BATMThree machines are supplied by General Bytes, one of the leading Bitcoin and Blockchain technology providers.

This year Cointed is planning to expand to Turkey. With the suspension of business operations in the country by PayPal due to the introduction of a new set of regulations. Bitcoin is now becoming one of the most effective ways to pay online.

Having evaluated the existing demand, Cointed is aiming to make operations with Bitcoin easier for a growing amount of users in the country.

Wolfgang Thaler, CEO and Co-founder at Cointed told Cointelegraph: "There is a great demand for cryptocurrencies like Bitcoins since Turkey has forbidden PayPal last year and it is a very interesting and important market in our point of view. But this are dreams of the future."

Going global

Cointed is striving to become the biggest online exchange in Europe, therefore the company is constantly revising and improving their services. In the following month, the Cointed website will go through significant upgrades.

Wishing to open their services for global customers, Cointed will, first of all, make the webpage available in multiple languages. The interface has been redesigned and simplified to make the registration process smoother.

Thus, it will offer a step by step guidance through a simple menu. The Cointed team managed to build a platform offering a variety of different functions and services available in one place.

Besides that, the company is extending their services launching Buy Gold with Bitcoin service, smart payment solutions for companies PayCo and Bitcoin Debit Card.
To read more, please click on the link below…
Source: Bitcoin Payments Cheaper & Safer Than Credit Cards: Cointed – The CoinTelegraph