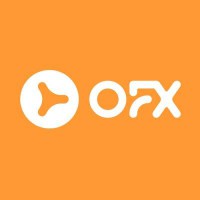 OFX launches new online seller service
OzForex Limited trading as OFX (OFX), one of the world's largest international payment businesses, has today announced the launch of OFX for Online Sellers, a new online merchant solution that streamlines payments from international marketplaces such as Ebay and Amazon into bank accounts in USA, Canada, UK, Eurozone, Hong Kong, and Australia. The new product will offer a faster, more competitively priced transfer option to the millions of merchants that sell on global E-Commerce marketplaces in North America, Asia and Europe.
Forty-five percent of the trillion dollar global online retail market is attributed to online marketplaces like Amazon and eBay. Selling on international marketplaces means merchants can lose up to four percent in foreign exchange conversion charges when converting funds back to their home currencies. By enabling merchants to collect money in domestically held accounts via OFX for Online Sellers, OFX is allowing merchants to save up to 60 percent in exchange rates.
"Exchange rates and associated fees can mean the difference between growth and stagnation for emerging merchants," said Jeff Parker, Chief Enterprise Officer for OFX. "For companies looking to expand into new markets, the standard 3-5 percent that some marketplaces and banks charge to get that money into a vendor's bank account can make a huge difference over the course of a year. With OFX for Online Sellers, we're providing the means for merchants to reach new customers across country borders."
With OFX for Online Sellers, merchants are enabled with:
Local collection accounts: to collect global revenues in USD, GBP, EUR, CAD, AUD and HKD.
No account keeping fees and superior exchange rates: saving up to 60 percent on exchange rates. Additionally, there is no charge to open an online seller account and no account keeping fees.
Rapid delivery and service: funds are delivered to home accounts quickly, with around the clock phone service 24 hours a day, 7 days a week.
Online seller accounts are typically approved within four business days and local collection account numbers are then delivered within two business days. For more information and to setup your account, please email [email protected].
Since its inception, OFX has helped customers in 190 countries process more than AUD$100 billion in international transfers in 55 currencies. OFX is now available in 47 of 50 U.S. states. For information on other OFX products and solutions, please visit: ofx.com