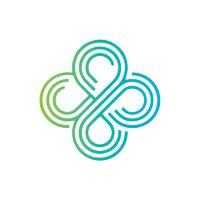 Fintech startup Clover becomes the first robo-advice platform in Australia to secure MDA licence
Clover, a fintech company reinventing investing for the digital generation, has become the first robo-advice platform in Australia to secure an Australian Financial Services licence (AFSL) with Managed Discretionary Account (MDA) capability.
Set to launch shortly, Melbourne-based Clover is a uniquely goals-based automated investment service designed to help Australians achieve specific lifestyle goals, whether it's planning a dream wedding, saving for a deposit on a property or planning a major trip overseas.
Gaining the ability to operate an MDA service is one of the most difficult Australian Financial Service licences to secure from the Australian Securities and Investments Commission (ASIC). This is believed to be the first time a robo-advice platform has secured such a licence, and stands as testament to the breadth and quality of Clover's team. Between them, Clover's responsible managers have significant expertise across financial planning, asset consulting, stockbroking and institutional investment management, experience that is crucial to the sound operation of a managed discretionary account (MDA) service.
Founder and CEO of Clover, Harry Chemay said the decision to pursue its own AFSL with MDA authorisation means that Clover is both the MDA operator and manager, allowing it to maintain control over the quality of the advice provided, and simplifying the nature of the relationship with the client.
"We took a stance early on that we would commit to developing our own technical, investment and governance resources internally to allow us to stay in control of our digital advice processes at all times."
"Having advised individual investors for more than a decade, I am confident that robo-advice will help those who might benefit from financial advice but choose not to seek it, particularly younger Australians who don't feel they have sufficient funds, or complexity in their financial affairs, to warrant seeing a traditional financial planner."
"Securing our own MDA-based Australian Financial Services licence clearly differentiates us from other digital advice platforms and sets a new standard for robo-advice in Australia. Our team is looking forward to helping the next generation of investors achieve their financial goals when we launch early in the new financial year."
Clover believes that having secured its own AFSL, which allows Clover the platform to control the end-to-end investment solution coupled with its unique goals-based process, sets a new benchmark for digital advice in Australia.
Clover has been built to banking grade standard by a team of highly respected finance and technology experts with over 100 years cumulative experience, and is designed to make investing as simple, smart and secure as possible by providing a low cost, transparent investment process.