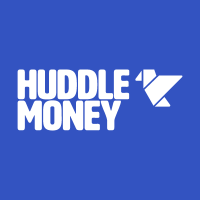 Huddle Money raises $6m to create peer-to-peer bank
Sydney-based fintech start-up Huddle Money will emerge from so-called stealth mode this week after securing $6 million backing for its bid to take on traditional banking services with peer-to-peer offers.

The company, founded by expat Brits Jonathan Buck and Jason Wilby has been self-funded for the last year, but has closed its first funding round, which was led by Hollard Australia managing director Richard Enthoven.

Huddle Money is the latest in a growing band of fintech start-ups to set their sights on opening up new options for consumers in a market that had previously been dominated by large institutions.

It says it will do this by challenging existing business models for insurance, investments and loans, and eventually build the world's first peer-to-peer bank.

Initially Huddle Money will provide insurance products as well as money management tools, which the founders say will help consumers better understand their financial position and avoid debt.

It aims to create a service, underpinned by a rewards platform, whereby consumers can learn more about managing their finances, and will subsequently expand to offer broader peer-to-peer lending options.

"It would be a nice catchphrase to say that we are the TripAdvisor of financial advice, but it is a little more complicated than that," Buck says.

"We secured our AFSL [Australian Financial Services Licence] and we have the authorisation to deal in insurance and will overtime be expanding as all citations to deal in the full suite of peer to peer lending.

"The initial insurance offer is more traditional financial services than peer-to-peer, which would involve consumers relying on each other for backing policies, Huddle Money will be selling general insurance products backed underwritten by Hollard.

Wilby says it is a different model to traditional insurers due to Huddle Money's focus on educating consumers and engaging with the broader community online.

Its rewards platform incentivises customers to use educational tools for taking control of things like their credit score, managing their budgets and putting together financial plans.
To read more, click on the link below…
Source: Huddle Money raises $6m to create peer-to-peer bank | afr.com