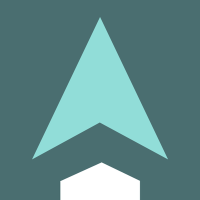 New finance platform Skippr to boost innovation and growth with fresh perspective on cash flow management
New finance platform, Skippr, signifies a new direction for the fintech space. Helping businesses understand cash flow better and providing them with simple and accessible tools to optimise that flow, the new start-up connects both invoice finance and cash flow forecasting through one platform.
Pat Crivelli, Founder of Skippr said, "SMEs are the backbone of our economy, but nearly half will fail as a result of poor cash flow. Empowering SMEs to take control of their finances means more competition, innovation, productivity and growth for Australian businesses.
"Skippr's platform helps SMEs not just access finance, but understand how to better manage it. Our technology provides more transparency and, in turn, more efficiency to all stakeholders involved in the cash flow cycle. This results in better informed business operators and stronger customer relationships. It also creates more opportunity for businesses to tender bigger deals, buy more inventory or negotiate better terms with suppliers."
Fast-growing organic cold-press juice company, Botanica Life, is one of the first businesses to benefit from Skippr's new model for cashflow forecasting and invoice finance.
Having recently secured lucrative new contracts with the likes of Qantas, Nadia Watson, Co-Founder of Botanica Life, believes the Skippr platform gives her far more foresight and control over her relationships with customers and suppliers.
"Working with Skippr, I now have an additional cash flow lever at my disposal so I can gain discounts from suppliers and hold longer terms with customers. While this strengthens our supplier and customer relationships it also enables us to take bigger orders from bigger businesses that usually take longer to pay."
With almost half a million Australian SMEs citing lack of finance as the leading inhibiting factor in their ability to innovate and grow, Skippr is striving to fill this funding gap by opening a first-of-its-kind invoice investment fund to give SMEs easier and more competitive access to capital.