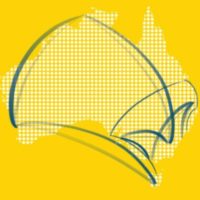 Nation must deepen the talent pool for fintech success
Success for Danielle Szetho, the inaugural head of industry body Fintech Australia, means an undisputed spot for Australia in the world's top-five fintech hubs.

Realistically, there's no chance of knocking off London or New York/San Francisco as fintech's twin global capitals.

According to a February report by Ernst and Young, Britain sits on top of the pile, but only just.

What it lacks in talent and capital — and it's not a lot — is more than made up for by the highly accommodating government policy.

In the US, it's more a case of letting the market rip.

Szetho reckons Australia's biggest challenge is deepening the talent pool.

Not surprisingly, given her role as head of the banking and finance vertical in Fairfax Media's commercial operations, she says the media has a big role to play in recognising and building up fintech's success stories. This will help drive cultural change, like in Britain where it's almost glamorous to invest in an ambitious financial services start-up.

The flip-side is helping to overcome the stigma in this country associated with corporate failure.

First, though, Fintech Australia will have to familiarise itself with its constituency if it's to be an effective industry body and lobbyist.

That's why Szetho has plans for a nationwide fintech census — much like last October's exercise in Melbourne undertaken by MoneyPlace founder Stuart Stoyan and the Melbourne fintech meet-up group — from which she can develop a broad policy agenda.

Areas to be covered will include open data, blockchain, marketplace lending, robo advice, payments and venture capital funding.

Fintech Australia needs to be heard at the same policy tables as the Australian Bankers' Association, for example, so it can counter the ABA's lobbying against mandatory comprehensive credit reporting.

Finally, there's the collaboration challenge.

World Economic Forum financial innovation lead Jess McWaters has reflected on the fact that fintech start-ups were barely visible on the horizon in early 2014, but within a year were widely seen as a real and present threat.

By early 2016, the conversation had turned to collaboration, despite the vastly different operating tempo of incumbent banks.

Start-ups might be nimble and capable of switching business models in a heartbeat, but they are also vulnerable to failure.

As for traditional banks, they need to understand that effective fintech engagement means a lot more than chaperoning start-ups through a six-month internal procurement process.
To read more please click on the link below…
Source: Nation must deepen the talent pool for fintech success – The Australian